February 21, 2008 – 5:33 pm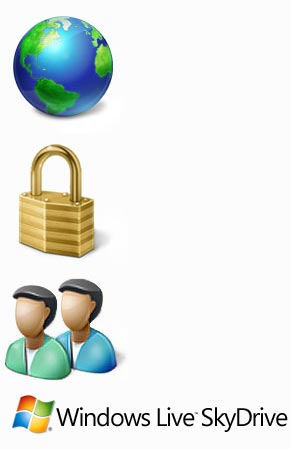 Microsoft has now taken Windows Live SkyDrive (their online storage service) out of beta and given it a few more Gigs of storage space.  You now get SkyDrive with 5GB for free.  
I have to admit I was NOT impressed with the limited functionality of my original Live site (such as no DNS control) but am seeing more an more reasons to start recommending Live to my small businesses that have a need for some very handy in-the-cloud services.
I've yet to figure out how to get my iTunes up there so I'm counting on one of you to send me instructions.