March 25, 2009 – 8:10 pm
As a user group leader myself I know how hard it is to secure good speakers on a consistent basis.  Sometimes my group members are even forced to listen to me present (yet they keep coming back).  
Heck, I will let just about anybody speak to my group.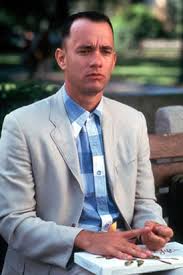 Well is seems the great shaparone of "Microsoft Partner Groups", Mike Iem, has done it again.  Every year he starts off worried he won't get enough good content for his 5W50 series and every year he out does himself.  Seriously folks, watch some of the past stuff and be amazed at the quality of the content and speakers on this webcasts.  You won't be sorry.  So from the "how in the world did he secure her to speak category" I bring you Mike's latest catch:
Title: 5W/50 Series - The Network is Slow: Troubleshooting and Tools with no Budget

How do you rapidly identify the source of network performance issues when you are working with a limited budget? Using free tools such as Network Monitor, Wireshark, nMap and the SysInternals Toolset, you can decrease the time it takes to identify the cause of performance problems and get the network back up to speed. In this webcast, Laura Chappell focuses on network basic monitoring methods and traffic patterns that indicate problems located at the client, infrastructure devices or the server.  You will actually see evidence of a failing switch and improperly configured client. Learn to troubleshoot faster and more effectively.
Laura Chappell is the Founder of Protocol Analysis Institute and Wireshark University. She lives, eats and breathes network communications and trains thousands of network administrators, IT technicians and law enforcement members yearly through conferences, self-paced courses and onsite courses. She is consistently ranked as a top industry speaker with a focus on network troubleshooting and security. Ms. Chappell hosts a yearly Summit on network troubleshooting and security (www.chappellsummit.com) as well.

Laura Chappell - President, Wireshark University

Laura Chappell is a highly-energetic speaker and author of numerous industry titles on network communications, analysis and security.  She has presented to thousands of State, Federal and international law enforcement officers, judicial members, engineers, network administrators, technicians and developers. Ms. Chappell is a member of the High Technology Crime Investigation Association (HTCIA) and an Associate Member of the Institute for Electrical and Electronic Engineers (IEEE) since 1989. Her blend of humor, personal experiences, energy and clarity have earned her a top spot as an industry speaker at Microsoft, Novell, Hewlett-Packard, HTCIA and US Court conferences.

In 2007, Ms. Chappell founded Wireshark University, an educational firm devoted to teaching the art of wiretapping/communications interception, digital deception and decoys, traceback and reconnaissance.

In June 2006, the Hollywood Reporter announced that Walt Disney Pictures has picked up a feature film based on Laura's work in cybercrime.

Through the Protocol Analysis Institute, LLC, Ms. Chappell co-founded the Internet Safety for Kids program in 2005.  This program is provides education and presentation services on online predators, safe Internet communications and parental and law enforcement resources. For more information on the Internet Safety for Kids program, visit www.packet-level.com/kids or contact Ms. Chappell at kids@packet-level.com.
Register at https://training.partner.microsoft.com/plc/details.aspx?publisher=12&delivery=259632